Product Description
Getting your 2 boats off the ground has never been neater.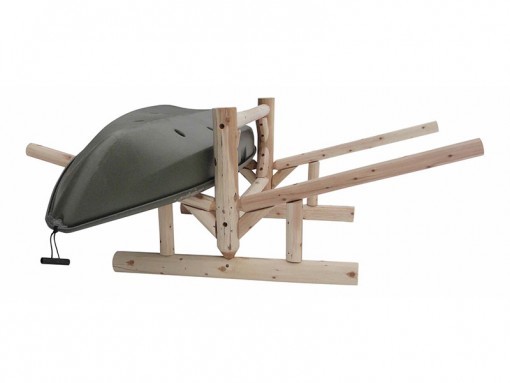 Free-Standing, 2-Sided Dual Rack -We have options for Dual Kayak / Canoe Racks. We offer one that is standard free standing design, which will hold one boat on each side of the rack. These are great for convenience and hold the boats nice and low to the ground. Allowing your boat to last longer and look better on the water.
Free-Standing, Single Sided Dual Rack - If you are limited on space, we also have a 2 boat options where both racks are on the same side of the rack. These are great for people with limited space, but maintains a need appearance and keeps your boat away from elements.
Mounted Dual Rack - We have an option to be able to mount your dual rack as well, this would allow you to get your boats high off the ground. This option also weighs less, so has lower shipping cost than some of the other options.
All of these options will keep your boats neat and organized out of the environmental dangers usually associated with a shoreline. These racks are custom made to order, so calling to order is our best option. Call 877-224-4899 for your personal quote.
Product Videos
Custom Field
Product Reviews