Product Description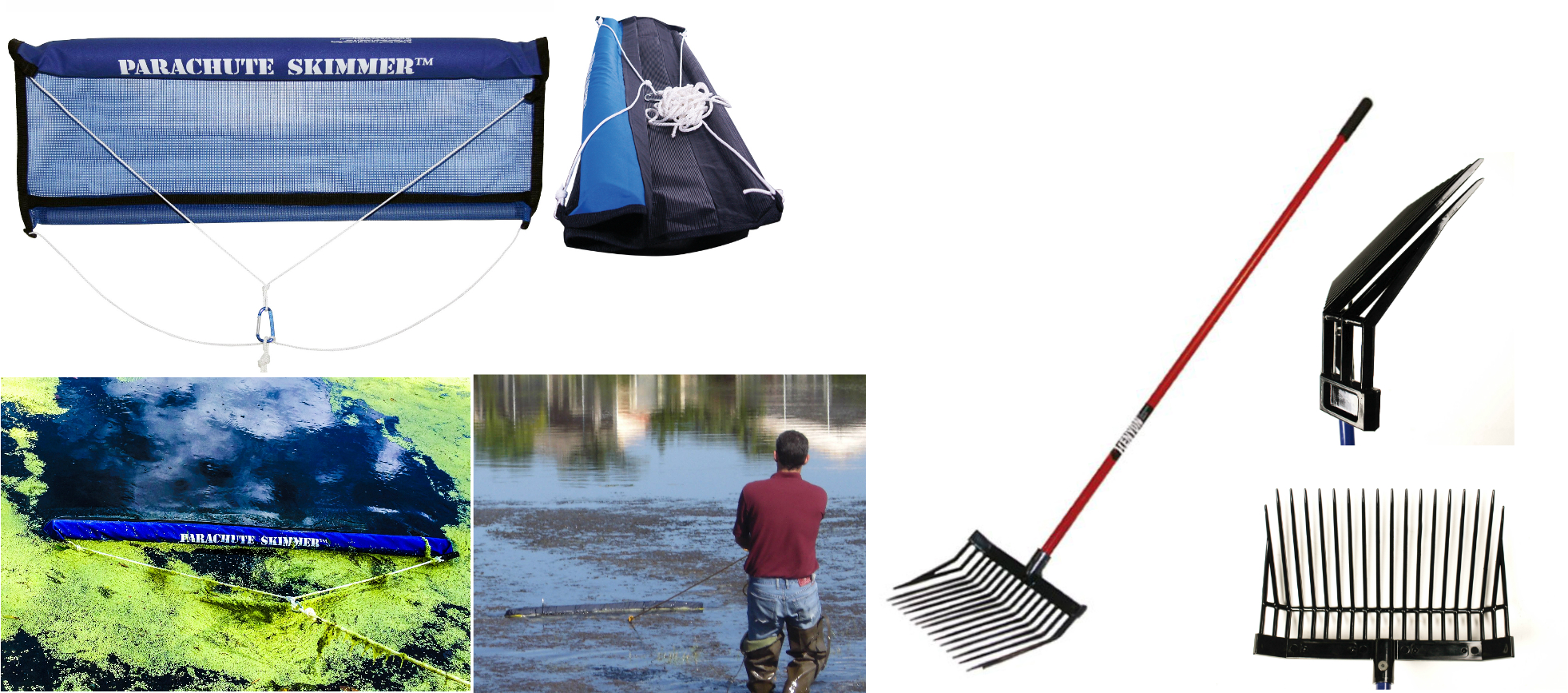 About the Skimming Net:
Remove floating debris quickly with the pond and lake Skimmer. Simply drag across the surface of the water to collect floating debris like algae, duckweed, leaves or dead vegetation. The patented skimmer measures 5 feet in width to cover optimal surface area and is constructed with an ultra tough, pvc coated, collection screen.
Quickly Clear Swimming Areas
Use From The Shore Or A Boat
Reduce Timely Maintenance
This easy to use Skimmer sweeps a five foot wide area using a heavy duty mesh screen to capture everything in its path. Great for filamentous algae. It is also ideal for duckweed, watermeal, and smaller vegetation.
As the skimmer is pulled from the water, the net closes, catching the debris.
Includes a float and 24' pull line for easy skimming.
About the Tuff Fork:
Very lightweight but tough, an excellent clean-up companion tool for your shoreline. It's very lightweight due to the polycarbonate head and comes with a 54" rust-proof powder-coated aluminum handle. Works very well for all around the lake, shore and yard work.
Aluminum powder-coated 52 inch long handle.
The polycarbonate head is 11 x 14.25 inches.
Product Videos
Custom Field
Product Reviews