Product Description
Truck Claws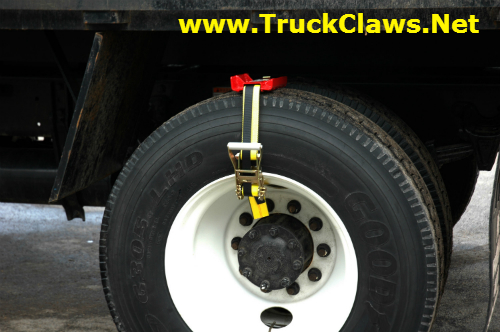 The Truck Claws Tire Traction system will save you time and money. No more expensive tow trucks and lost time. The durable, easy to install traction system get your truck unstuck fast and safely every time.
ORDER TODAY and it SHIPS TODAY
GET 10% OFF using coupon code "merrychristmas"
NOTE: Dont forget to check out TruckClaws II. The second generation of Truck Claws designed for trucks & suv's that offer an extender bar that will widen the surface area and allow for even better traction. You can find out more HERE
Benefits
Each kit includes 2 Claws
Extremely Strong - Made of solid steel
Truck Claws are eusable
Allows us to customize Truck Claw to fit your needs and prevents inferior products from entering the market place.
Features
Works on Snow, Mud, Ice & Sand
Installs in under 60 seconds per Truck Claw
Works on all light & heavy duty commercial trucks
Easy to install while stuck unlike tire chains
Installs over full tire chains when stuck in extreme conditions
Each kit weighs less than 15lbs and stores easily in a carry bag
Visit www.TruckClaws.net for more information. Or call us anytime at 763-551-1441
Dont foget to check out Truck Claws ll. Click Here to learn more!Looking for something made to get your Truck or SUV unstuck every time?
Product Videos
Custom Field
Product Reviews