Lake Weeder's Digest understands these challenges which is why we are bringing you the only machine designed to access EVERY waterway imaginable! The Mobitrac's versatility gives you the capability of cutting aquatic vegetation on land, in transitional zones, or underwater. It can access sensitive wetland areas that no other conventional weed cutter can access including steep embankments along rivers and storm water retention ponds.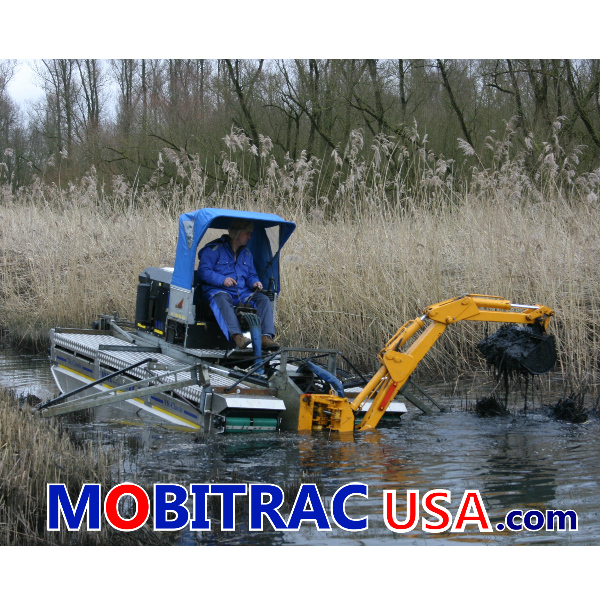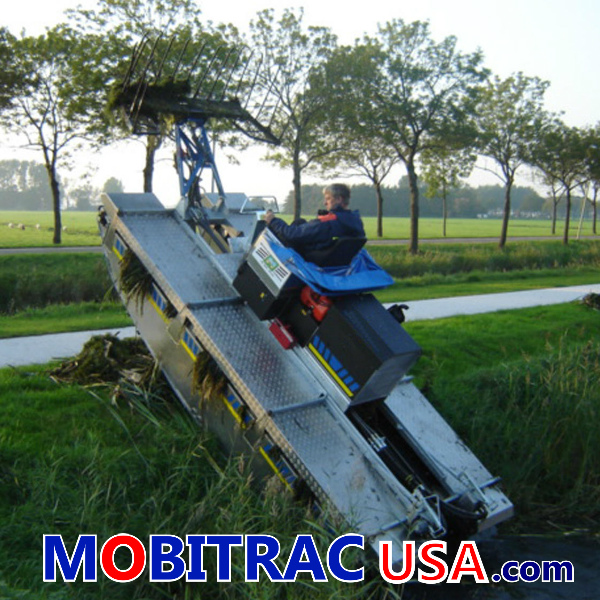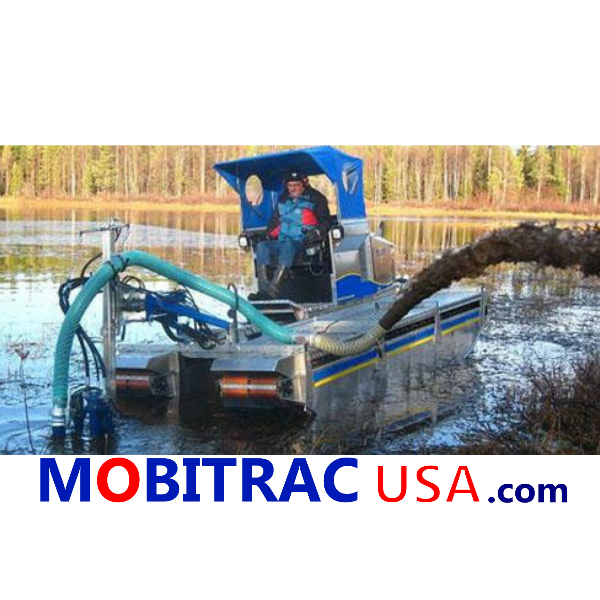 Since the Mobitrac is amphibious, it can cut, collect, excavate, or dredge aquatic vegetation and sediment equally well on land or in water to help maintain consistent water flow. This feature makes the Mobitrac ideal for cleaning many different types of waterways including rivers, river basins, lakes, lagoons, storm water retention ponds, canals, as well as sensitive wetland areas like swamps and marshes. Moreover, The Mobitrac is needed for ongoing coastal wetlands restoration projects that are vital to community's natural and economic resources.
In addition to providing waterway accessibility, the Mobitrac is a one-person operation that reduces labor and heavy equipment costs significantly.
The Mobitrac is the most cost-effective solution for:
Lake & Pond Management and Maintenance
Wetland conservation and restoration
Water Districts
Public Works Departments
Municipalities
Natural Resource Agencies
Lake Associations
Golf Courses
Marine Construction
Fish Farms
Entrepreneurial opportunities
To learn more please visit our website @
www.mobitracusa.com
or call us @888-224-4899 to schedule your demonstration TODAY!