Toja Grid: The Ultimate Pergola Solution
Welcome to your one-stop-shop for the innovative Toja Grid system. Designed to enhance your outdoor living experience, Toja Grid's superior build and easy assembly offer the perfect solution for creating your dream pergola.
Discover the unmatched quality, convenience, and customization of the Toja Grid system at Weeders Digest. Built to last with Canadian-made brackets and featuring a modular design, Toja Grid allows for easy assembly and modification. With a quick installation process and durable, weather-resistant components, our pergola kits provide endless possibilities for your outdoor space. Enjoy the freedom to tailor your pergola to your needs, and craft a unique outdoor haven that's truly yours. Make the most of every season with a Toja Grid Pergola and transform your backyard into the oasis you've always dreamed of.
Modular - Quick Installation - Strong - Durable - Endless Possibilities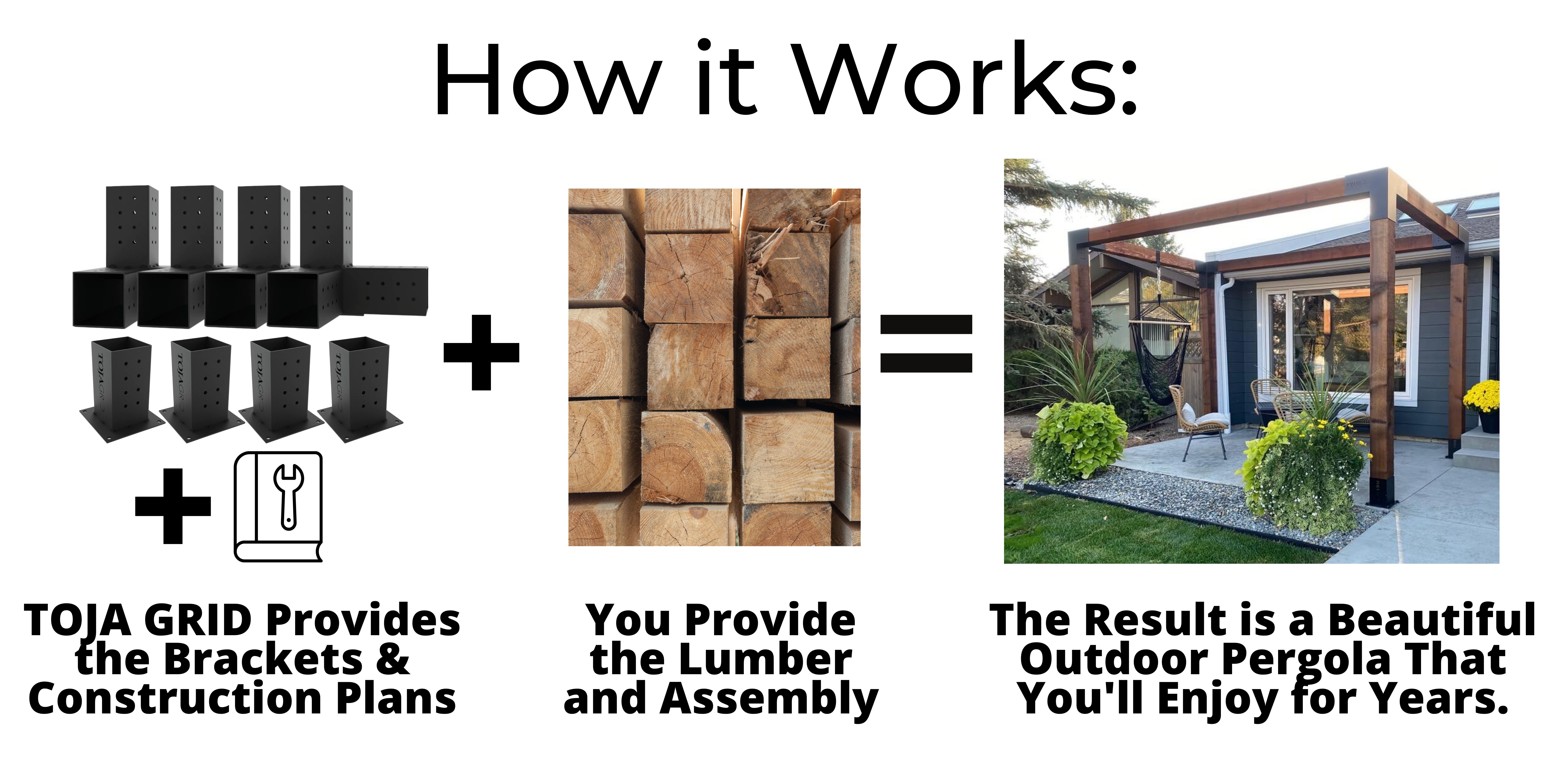 Important Features:
Built to Last Toja Grid's commitment to quality and durability is unparalleled. Each bracket is crafted with meticulous precision in Canada, ensuring a product that is built to withstand the test of time.
Modular Our modular system offers flexibility and convenience. The Toja Grid system is designed for easy modification, allowing you to replace wood or maintain brackets without needing to replace the entire structure.
Quick Installation No need for professionals or specialized tools - Toja Grid pergolas can be assembled quickly and easily. Each section takes approximately 60 minutes, making the installation process a breeze.
Strong & Durable Our high-quality steel brackets are covered with weather-resistant coatings, ensuring your pergola's longevity and strength.
Pergola Kits We offer a variety of pergola kits, available in 4x4 or 6x6, Single, Double, or Wall Mount. Pair these with our shade and privacy options for endless customization possibilities.
Customize Your Pergola Enjoy the freedom to tailor your pergola to your specific needs. Whether you're looking to add a shade sail, wave shades, rafter brackets, or more, we've got you covered.
Endless Possibilities With the DIY Modular Pergola and Bracket system, no size, space, or budget is out of reach. Unleash your creativity and craft a pergola that is uniquely yours.
Build Your Dream Pergola Today Enjoy, gather, and entertain season after season with a Toja Grid Pergola. Make your outdoor living space the perfect retreat with our innovative pergola solutions. Start your journey today and transform your backyard into the oasis you've always dreamed of.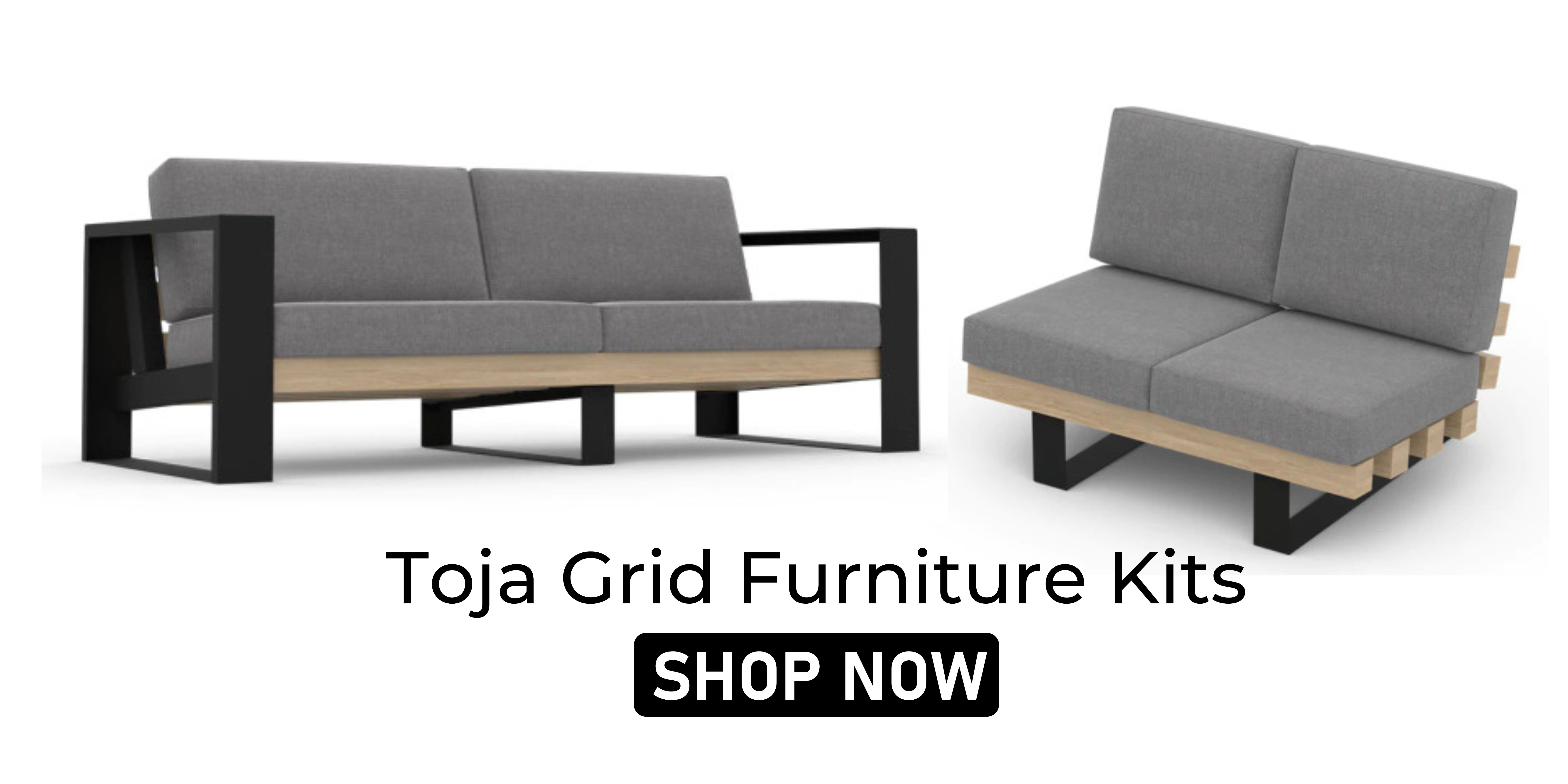 Recent Posts
Comparing Top Muck Pellets: Your Ultimate Guide to Making an Informed ChoiceMuck is the organic mate …

Having algae problems in your lake?Whether it's because of lawn chemicals or overgrowths, you mu …

Most of the time, pond algae isn't harmful--even if it is unsightly.That being said, toxic strai …