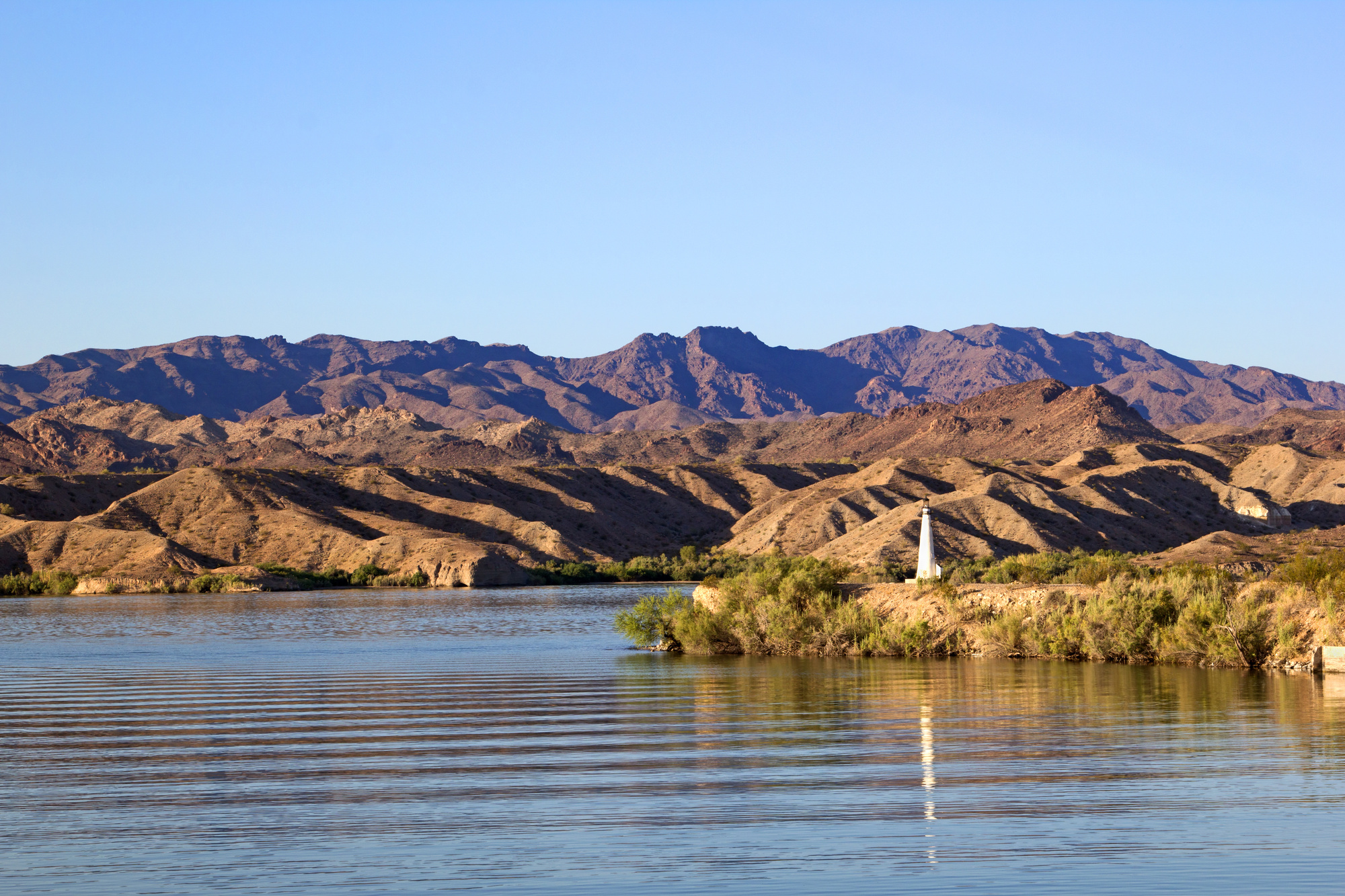 Lake muck transforms crystal clear water and swim areas into an icky, unpleasant mess. which only results in guest complaints. It's an eye-sore for lake homeowners, lakeshore property owners, marinas and resorts.
The worst part about lake muck is how it can completely ruin the enjoyment of the thing most lake property owners and their guests want to do when at a lake like swim and play or simply get your feet wet to cool off on a hot day.
As muck accumulates in your lake, it gives off a terrible odor which can only be described as "rotten eggs." This odor is a result of hydrogen sulfide and a lack of oxygen. Lake muck kills good aerobic bacteria that aerates ponds and lakes.
The appearance and odor of lake muck is just part of the problem. Lake muck removal may present possible health and safety hazards, as well.
Muck build-up could suggest a larger problem with pollution and waste disposal. Slimy muck also increases the risks of slips and falls on your property, which can be a serious liability for lakeside businesses.
Most lake muck issues are attributed to natural occurrences like run-off from streams, slope formations, low oxygen levels, and submerged rooted plants. Muck is a common problem for aging lakes and ponds, especially those with internal factors that are more prone to muck.
Lake muck removal is essential for turning your lake back to its original condition. Learn more about lake muck and how to choose the right removal solutions for your lake.
What is Lake Muck?
Lake muck is composed of decaying organic and inorganic materials.
The most common culprits of lake muck include:
Dead fish and aquatic animals
Dead lake weeds anchored to the bottom
Sediment runoff from neighboring streams
Fertilizer build-up
Septic waste
Lack of oxygen
Yard clippings & leaves
Excess algae
Feces from aquatic birds
All these organic and inorganic elements settle to the bottom of the lake. Oxygen stops circulating throughout the water, which creates a food fest for algae. The aerobic bacteria you need to fight algae decreases, and before you know it, your lake bottom is filled with icky brown muck!
Some forms of muck may be more stubborn to get rid of than others, so it's important to find the right muck removal products for the job.
The Aqua Thruster
One of the biggest contributors to lake muck are shoreline weeds. You need a solution that prevents weeds from entering the water, cleans up decaying weeds from the bottom and surface of the lake and gets rid of existing sludge and muck. The Aqua Thruster does all three.
The Aqua Thruster is the #1 recommended product for lake muck removal & control. You can remove debris as far away as 150 feet depending on weed and muck severity and which model you purchase.
The Aqua Thruster is available in multiple horepowers and 110 or 220 volt options. Plus, you also have a variety of dock mounts & freestanding mounting options so no matter what kind of dock you have, or if you have no dock at all, you will find a mount that works for you. This is just another thing that makes the Aqua Thruster the best lake muck blower & weed control product available.
There's also a stainless-steel bottom frame available for the Aqua Thruster's 360-degree underwater oscillator. This way, you don't have to use the dock mount but you still enjoy 360-degree coverage.
Commercial versions of this popular lake muck blower are also available for lakeside resorts and businesses.
The Lake Groomer Weed Roller
You already have a weed-wacker for your yard, but what about your lake? Like the Aqua Thruster, the Lake Groomer Weed Roller keeps aquatic weeds, pond muck, clippings, and debris away from your lake. The goal of the Lake Groomer is to pull out as many weeds as possible from the bottom of the lake for easy surface removal.
The Lake Groomer uses a powerful 0.167 horsepower technology to quickly and consistently remove underwater weeds. You can also program your Groomer to turn on and shut off at scheduled times, which lowers your lake management energy costs.
The standard Lake Groomer covers 42 feet worth of surface area. However, for larger weed removal jobs, you can buy extra attachments. Additional attachments will yield more than 80 feet worth of lake coverage.
Similar to the Aqua Thruster, the Lake Groomer can be mounted to your dock or pier, but there are also free-standing mounts available. Try out different locations to remove as much weeds and debris as possible.
For a more advanced muck removal solution, pair the Lake Groomer with additional attachments, deep water attachments, mud paddles, extension rollers, and tripod accessories. Mud paddles are extremely useful for stubborn murky areas.
ShoreTech Muck Reducers for Lakes
You can also try Shore Tech's original muck reducer tablets. These pellets remain a top choice of professionals and commercial businesses.
Shore Tech's original muck removal pellets are specially formulated with enzymes that target and eat muck away. They also contain healthy vitamins and probiotics which raise oxygen levels in the water and maintain balance among your lake's ecosystem.
Shore Tech's slow-release pellets penetrate the bottom of your lake and can clear up to 5 inches of lake muck per month! They adapt to a wide range of environments, including residential lakes, lagoons, ponds, natural swimming areas, and irrigation ponds for agriculture. They're also more cost-effective than lake muck dredging equipment.
Eco-friendly property owners and businesses don't have to worry about the impact on native plants and animals, either. Shore Tech's biodegradable pellets are formulated to be eco-friendly. These pellets reduce harmful levels of carbon dioxide, ammonia, and phosphates that kill your lake's natural ecosystem.
Muck Reducer Advanced Probiotic Eradicator Plus Tablets
One of the newest innovations in lake muck removal are the Eradicator Plus Probiotic Muck Tablets. Developed by Shore Tech industries, these lake muck removal tablets are bioengineered to remove muck and improve water clarity faster and more effectively in a wide range of environments.
They have been proven to be up to 30- 50% more effective than other lake bacteria products. They are about 20% more expensive than muck pellets and other muck digesters but can end up saving you time and money in the long run because of their increased performance.
Eradicator tablets work from the bottom up in your lake. Once the tablets dissolve in the sediment below, they release natural bacteria that filters out nutrients that feed algae and muck growth. Simply, sprinkle the correct dosage of tablets over the surface of the target area to activate the muck eating bacteria and enzymes and let them do the work while you sit back and relax.
Lake Muck Aeration Products for 2020
It's critical to have the latest muck removal products, as formulas and tools improve every year. Since lack of oxygen is a major contributor of muck, you'll need the latest lake muck aeration solutions.
AirStream Pro
For improving water clarity and reducing sludge and muck in ponds of all sizes, lake bays, coves & canels, try the AirStream Pro. This product is ideal for lakefront homes, but larger commercial models are available for lakeside resorts and businesses.
The AirStream pro uses a jet aeration technology to circulate oxygen through lake water. Increasing oxygen circulation decreases the amount of water plant growth.
The AirStream Pro helps balance out your lake's ecosystem, so native lake organisms and animals aren't overwhelmed by vegetation overgrowth. Your lake will have less dead fish and aquatic animals, which is a major contributor to lake muck.
There are two versions of the AirStream Pro you can try. One design attaches to your pier or dock. The other version is a floating aeration unit.
This product is perfect for lake property owners who want to avoid using potentially harmful chemicals for reversing water stagnation.
For best results, place the AirStream Pro as close to the bottom of shallow lake areas. Consistent AirStream Pro use can help attract more native fish to your lake, which is essential for lakefront fishing attractions.
Discover the Benefits of Lake Muck Removal Products
Lake muck is a nuisance for both homeowners and business owners alike. Don't wait until lake muck turns into an icky, smelly problem. Implement a consistent solution that keeps muck away and maintains the integrity of your lake.
Consider the benefits of the Aqua Thruster, Lake Groomer, Shore Tech's muck removal pellets, and the latest lake aeration systems for 2020. Addressing the problem now will prevent costly lake muck removal jobs in the future.
Are you ready to tackle your muck problem now? Learn more about these top products or contact us right away to talk to a specialist who can help.
Recent Posts
Have you ever walked past a gorgeous pond fountain and just stopped for a moment to take in its beau …

WaterBug has launched the second generation of their premier aquatic weed and vegetation harvesting …

Having algae problems in your lake?Whether it's because of lawn chemicals or overgrowths, you must d …